Our team of dental hygienists
Your dentist and dental hygienist work as a team to meet your oral health goals. Our dental hygienists will provide oral care through examination, x-rays, teeth cleaning, and other preventative dental services. 
Dental training
Dental Hygienists have an associate's degree in dental hygiene from an accredited institution. All Hygienists/Oral Health Therapists (OHTs) are required to register with the Singapore Dental Council (SDC).

Supervised by our dentists
Hygienists are supervised at all times when seeing patients by a fully registered dentist (Singapore Dental Council).

Continual training & support
All hygienists have a one-on-one monthly meeting with our Clinical Director to review patient treatments and charts. In addition, they have bi-monthly department meetings to review cases and treatment plans.

Radiographs & 3D Scanners
All hygienists are duly trained and registered with the relevant local regulators to take radiographs and use 3D scanners.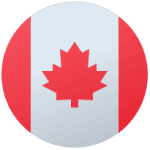 Rubaab was raised in Toronto, Canada where she completed her Bachelor of Science degree in Honors Biology after which she earned her Diploma of Dental Hygiene. Before coming to Singapore, Rubaab practiced in general and specialist clinics throughout Toronto.  Rubaab has also been involved in various public health initiatives by organizing and conducting educational lectures/activities in elementary schools, elderly care facilities and health fairs.
Bachelor of Science in Biology, Toronto, Canada
Diploma of Dental Hygiene, Toronto, Canada
Canadian Dental Hygiene Organization
Singapore Dental Association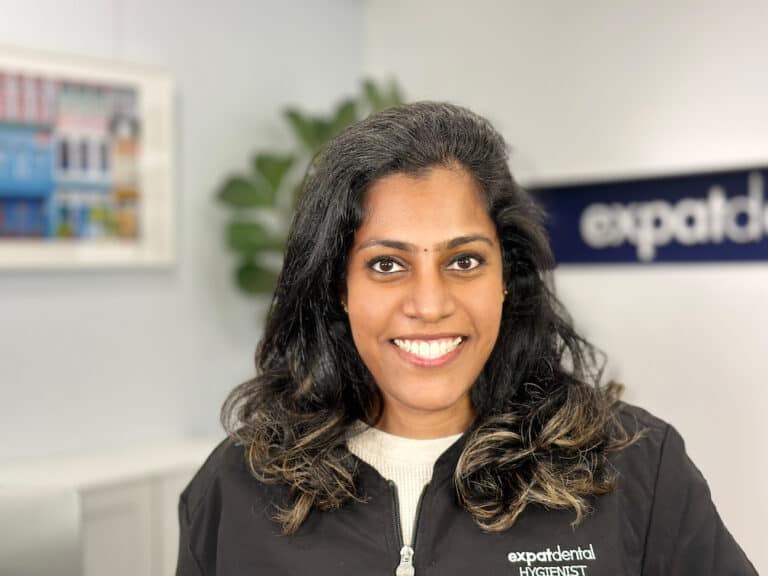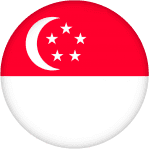 Sangeetha has worked with National Dental Centre Singapore and several private practices over the past 10 years. Having worked in NDCS, she also has experience in treating Geriatric and Special Needs patients. Sangeetha's 'flossophy' is to involve her patients in their oral health care in an educational, fun and comforting way. In her free time, Sangeetha enjoys modern calligraphy and DIY creations.
Diploma in Dental Hygiene and Therapy, Nanyang Polytechnic, Singapore
Bachelor of Arts in English Language and Literature (Undergraduate), Singapore University of Social Sciences, Singapore
Honorary Auditor 2021-2022, Association for Oral Health Therapists
Member of Association for Oral Health Therapists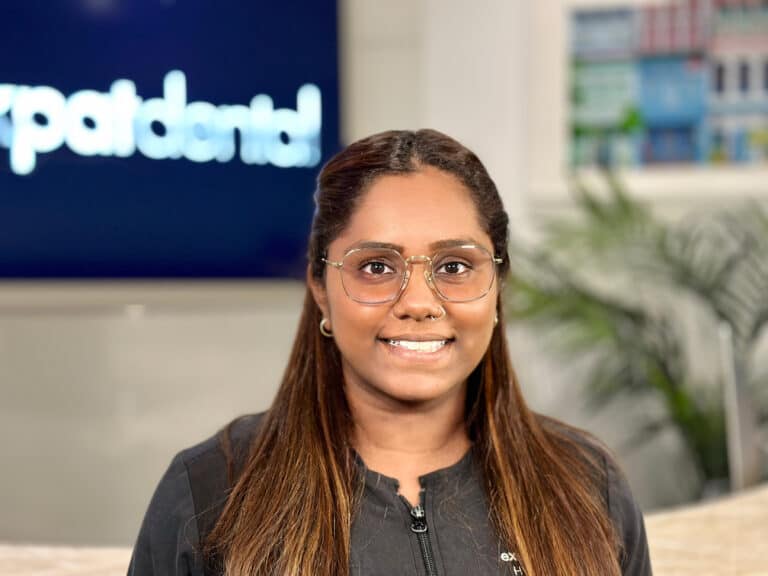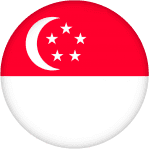 Jivanaa has worked in both the public and private sectors, which means she has had the opportunity to care for patients of all ages. Seeing real results motivates Jivanaa to continue her journey as a dental hygienist and she truly believes being a hygienist is a constant journey of providing dental education as well as learning for her patients. Jivanaa unwinds by catching up with her loved ones and immersing herself in the world of books.
Oral Health Therapists, Nanyang Polytechnic, Singapore
Health Promotion Board Sponsorship
Awarded Best Speaker in IDEM (International Dental Exhibition and Meeting)
Singapore Dental Association
 Psychology Undergraduate  at Singapore University Social Sciences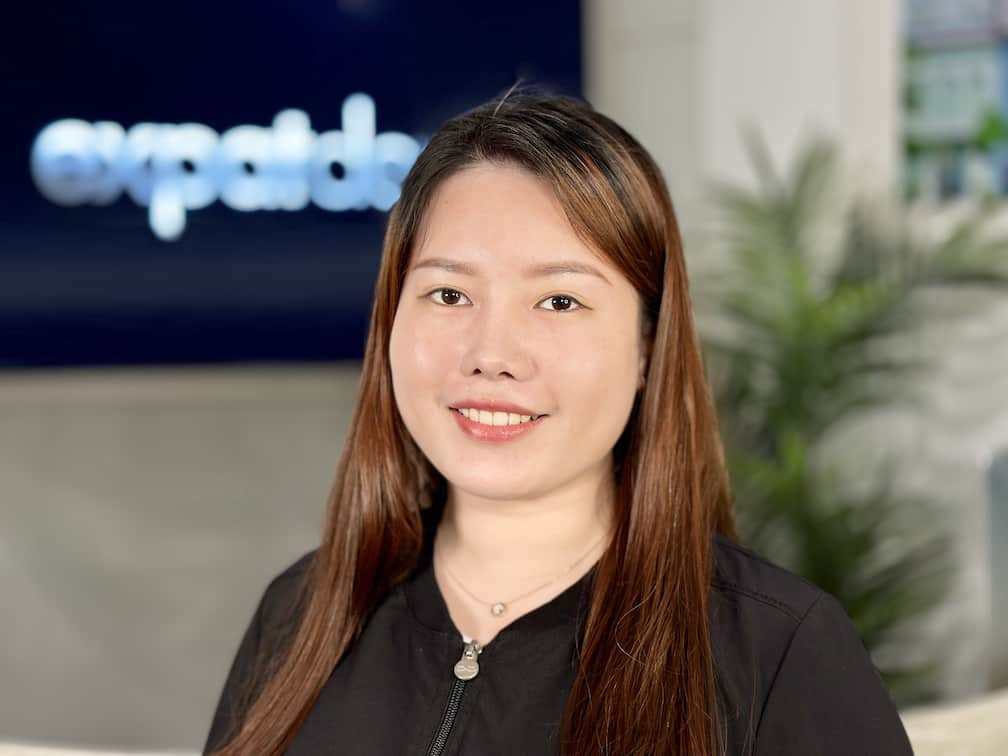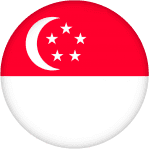 Ferlina strives to ensure a mutual trust between patients and healthcare providers in order to achieve better results, and aims to provide pleasant dental experiences to all her patients. In her free time, she enjoys cycling, swimming and spending quality time with her family.
Oral Health Therapists, Nanyang Polytechnic, Singapore
Awarded twice with a Directors' List award
Singapore Dental Association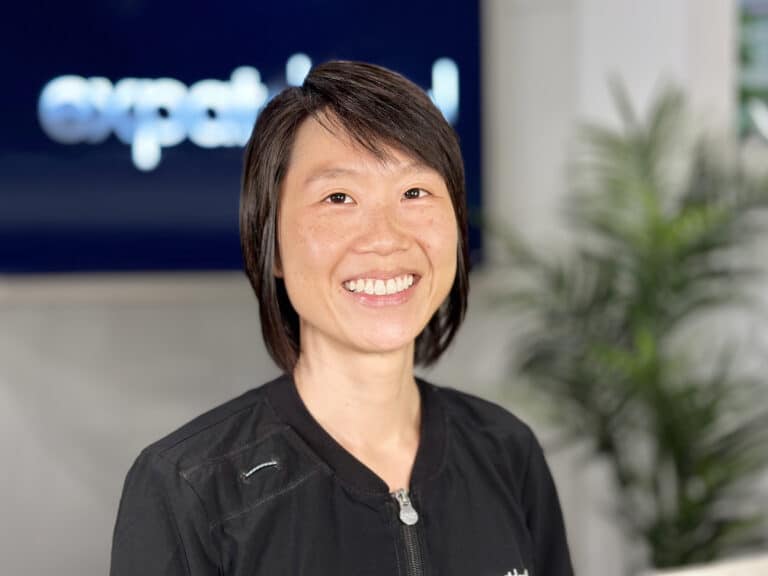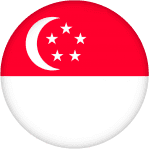 Lydia received her Bachelor of Oral Health from the University of Queensland and has worked in private practice for several years. Lydia enjoys working with adults and children, aiming to educate and improve their oral health by promoting good oral hygiene practices. She believes that it is important to provide everyone with a pleasant and positive dental experience. In her spare time, she enjoys rock climbing, swimming and spending quality time outdoors with her husband and son.
Bachelor of Oral Health from the University of Queensland, Australia
Singapore Dental Association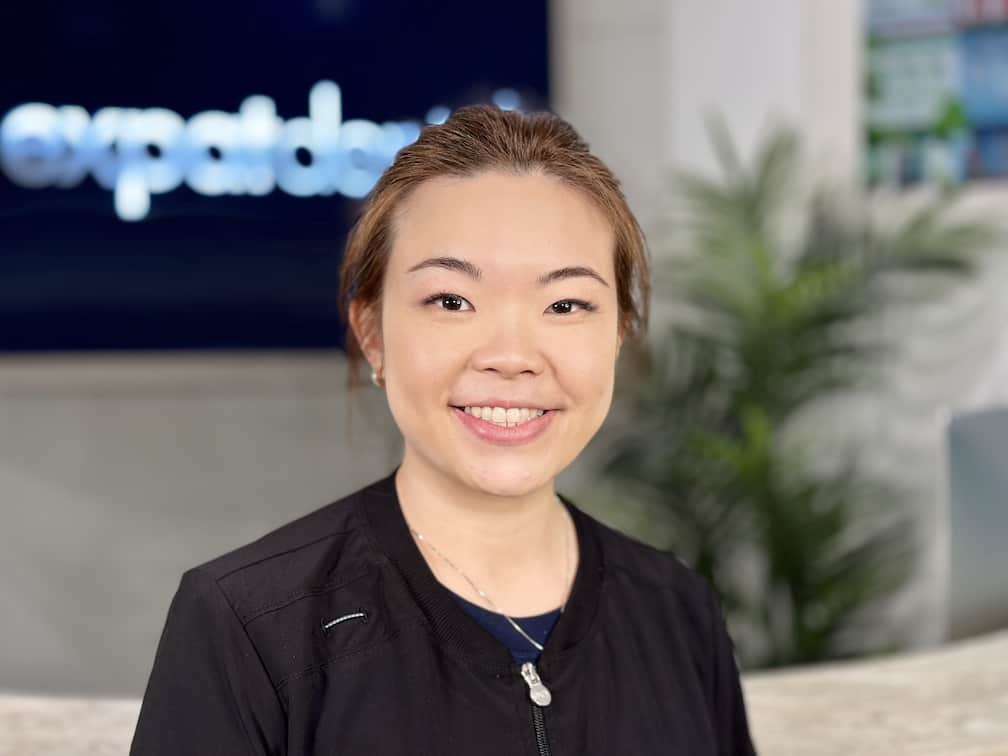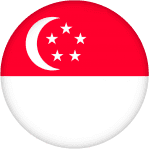 In her role as an Oral Health Therapist, Janelle provides restorative and periodontal dental care to a varied demographic of paediatric and adult patients with acute and chronic dental conditions. Her patience, competence and dedication have garnered numerous positive feedbacks from her patients and peers.

Prior to joining ExpatDental, Janelle has worked at the Health Promotion Board Singapore treating children of all ages and continued to do so for the past 10 years. It brings her great satisfaction knowing that her patients have enjoyed a positive dental experience. In 2020, she was elected in as President of the Association for Oral Health Therapists (AOHT) Singapore. More recently, she is a member of the Singapore Dental Council (SDC).

Janelle is actively involved in outdoor activities such as swimming and cycling. She enjoys participating in biathlons.
Oral Health Therapists, Nanyang Polytechnic, Singapore (Merit)
Awarded director's list throughout the program
Silver Medal Award for Top 5% of cohort
Immediate Past President of Association for Oral Health Therapists Singapore
Council Member of Singapore Dental Council
Singapore Dental Association
Meet the rest of the team
I've been going to Expat Dental for over 7 years and have been happy with all of their services
(cleaning, mouth guards, injections for grinding, whitening, etc). I can't speak highly enough about both Dr Matt and Shaun! They are by far the best dentists I have found in Singapore.
I am so happy with that care that I have received from the whole team at Expat Dental.
The clinics are amazing with all the best tech to help keep me comfortable and entertained during my treatment.
Who would have thought that I could look forward to my cleaning and a chance to lay down and watch Netflix! The dentist's are caring and and gentle make sure that I comfortable and understand my treatment, time it will take and the associated costs. My hygienist was gentle and thorough. I actually look forward to going to the dentist now!
A big thank you to expatdental! They have been great dentists to my whole family.
A few years ago I had a complicated wisdom tooth procedure, and they handled it beautifully. Both my kids now go to expatdental, and it's great knowing they are already comfortable with going to the dentist. A truly fantastic experience.